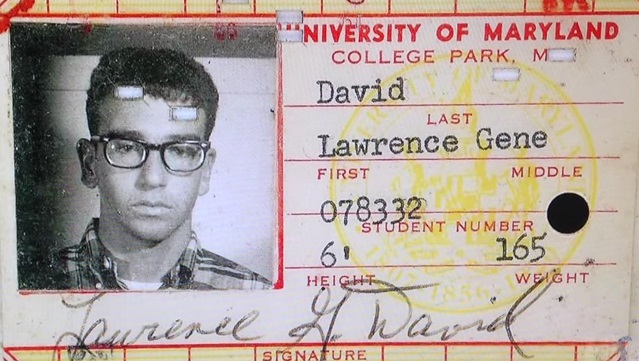 New Larry David Doc Miniseries 'The Larry David Story'
Larry David is a total fraud. At least that is what he says about himself in a new documentary about him called "The Larry David Story."
"Why not me?" Larry asks. And why not him. Larry David clearly made "Seinfeld" what it became. And not just as a producer and a writer. The unforgettable, brilliant and sensational character of the schlub George Costanza, played by Jason Alexander, was based on the real life David. Half of those completely unbelievable things that Costanza does on the show are based on the real life actions of David's. When people here that these things actually once happened, they never really believe it.
For example, remember that episode from the first season of Seinfeld when George quit his job rather abruptly and stormed out of the office in front of his boss? And then, after George realizes that he made a mistake and needs his job, he decides to go back the next day and pretends that it never happened. Well, the 74 year old Larry David actually once did that when he was a writer on Saturday Night Live back in the early 1980s.
–
[embedded content]
"Twenty-five years old, I didn't know what I wanted to do," says Larry David in the trailer. "Well, what do you do when you're talking and people are laughing? You do comedy. I never thought of myself as being funny. Anything I was associated with that could be successful was a shock."
Apparently, we have all gotten it wrong. The persona of Larry David that we see on his HBO show "Curb Your Enthusiasm" is not really him at all. It is just a character that he plays. "I'm a total fraud," declares David. "The 'Curb' outlet, for me, is this guy who I want to be. He's completely honest, just the opposite of who I am."
Premiering on March 1st, The Larry David Story will air both of its two episodes on the same night. The episodes are aptly titled, "American Jewboy," and "The Jewish Fountainhead."
And he certainly has plenty of the typical Jewish mother stories to tell. "My mother would call me up and go, 'Larry, do they like you? Do they tell you you're doing a good job?'" says Larry David. "Yeah, Ma, they like me, show is number one in the country," he replied.