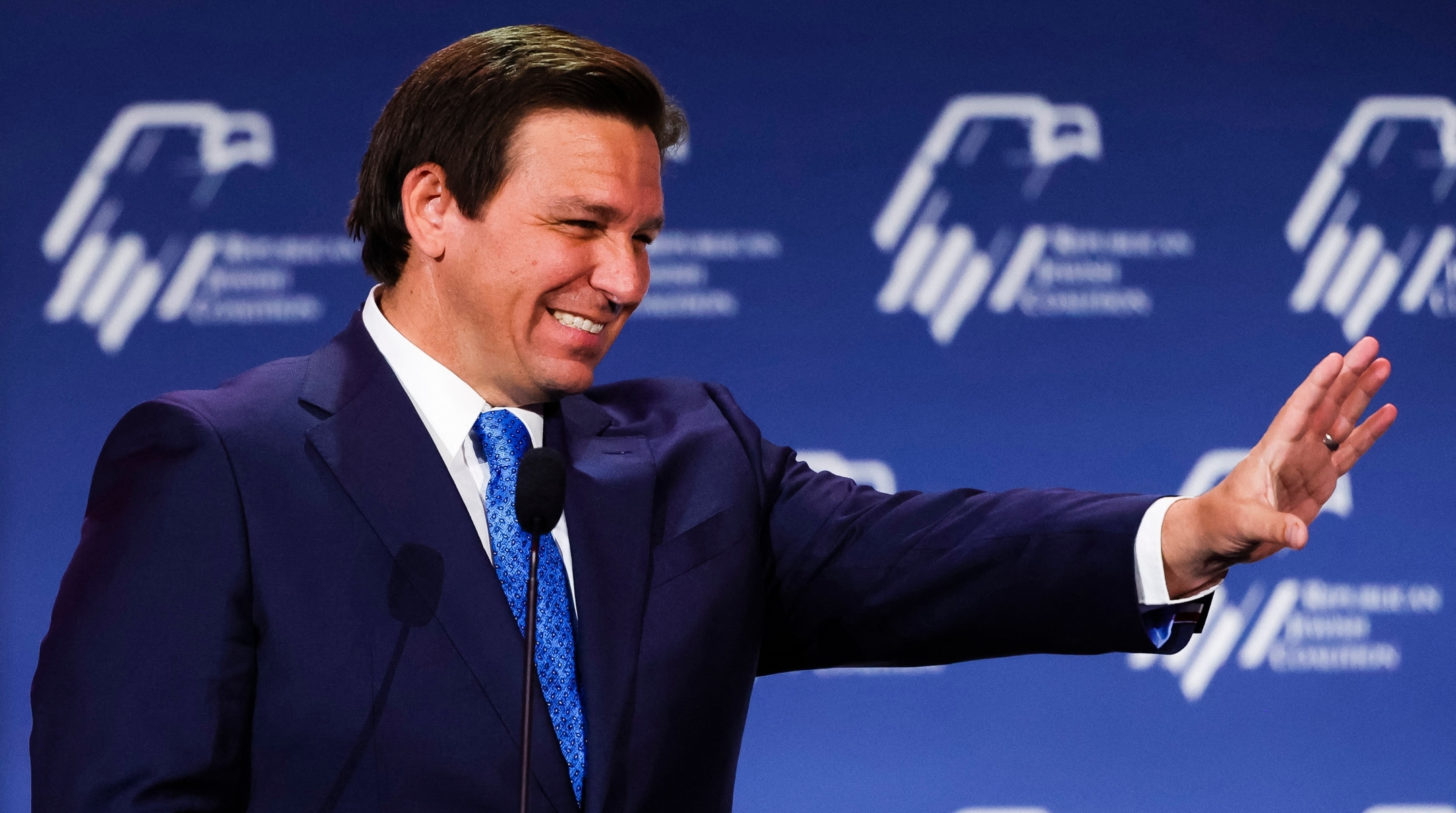 Republican Jewish Coalition favors continued Ukraine assistance, taking a side in a fraught intra-party debate
WASHINGTON ((JEWISH REVIEW)) — The Republican Jewish Coalition is calling on Congress to maintain defense assistance to Ukraine, taking a side in an increasingly fraught debate within its own party.
"Our elected leaders have provided billions of dollars in assistance to bolster Ukraine's military," the RJC said in a statement released Monday. "We call on Congress to renew that commitment, and we are pleased that key Republican leaders have pledged to do so."
The statement from the influential group comes as leaders in Congress and President Joe Biden are negotiating over a deal to raise the debt ceiling. It is a notable example of the RJC staking out a position in an intra-party debate.
The group's statement also reflects the resurgence of Republicans who favor a muscular American foreign policy — and whose views fell out of favor in the party during Donald Trump's presidency. The RJC, and its network of donors, carries considerable weight among Republicans, historically hosting leading presidential candidates and prominent officials at its annual conference in Las Vegas.
"In a dangerous world, it is essential to our national security that America prioritize military expenditures much more than we have in recent years, to ensure that we are prepared to counter the full range of threats we face," the statement said. "As Jewish Americans, we emphatically believe that it is in America's national interest to see Russia's military might diminished and its malign strategic aims thwarted."
Senior Republican voices on foreign policy also support continued defense funding for Ukraine. But a number of influential Republicans have questioned the assistance — chief among them Trump and Florida Gov. Ron DeSantis, who are expected to face off in the race next year's Republican presidential nomination. Trump is a declared candidate for the 2024 presidential election and DeSantis is expected to announce his bid this month.
The RJC and its counterpart, the Jewish Democratic Council of America, tend to focus on fighting the other party (or each other) rather than taking sides in internecine debates. But both have entered internal party frays in the past. Last year, the JDCA supported continued U.S. funding for Israeli missile defense, which a faction of progressive Democrats opposed.
And the RJC has clashed in the past with Republican Congress members including Steve King, the former representative from Iowa who had ties with antisemitic extremists; Thomas Massie of Kentucky, who voted against funding for Holocaust education; and Marjorie Taylor Greene of Georgia, who has repeated antisemitic conspiracy theories. Greene and Massie have also opposed funding for Ukraine.