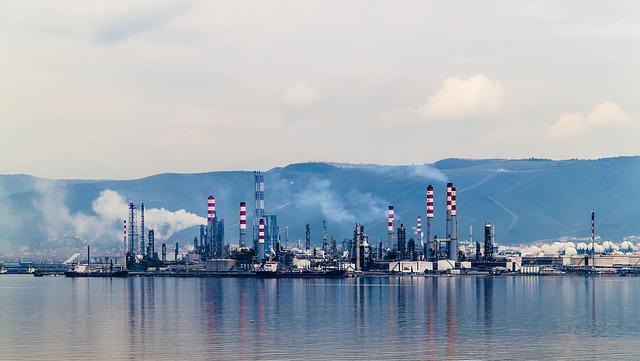 Russia Halts Natural Gas Supply to Bulgaria and Poland
Russia is taking punitive measures in retaliation for the European Union's continued efforts to sanction that country for its invasion of Ukraine. Russia's gas company Gazprom on Wednesday announced an abrupt halt to natural gas sales to two EU member states Poland and Bulgaria.
The move sent natural gas prices skyrocketing by more than 20%.
The official reason given for shutting off the gas spigot was that neither country agreed to Russia's demand that other countries pay for Russian exports in Rubles. "Gazprom has completely suspended gas supplies to Bulgargaz and PGNiG due to the absence of payments in Rubles," the Russian national gas company said in a statement.
The problem for Russia is that their country's national currency is not convertible. In other words, no one wants it outside of Russia. But western economic sanctions imposed due to Russia's invasion of Ukraine include the freezing of Russia's hard currency reserves that are held abroad. So, without access to its US Dollars or Euros, Russia has no choice but to require the west to use the Ruble. But this policy is simply unrealistic and cannot last.
And western nations see the move as nothing more than punitive, having nothing to do with Russia's new Ruble only policy. If anything, it is a shot across the EU's bow and a warning that such a move will soon be made against Germany as well.
Ursula von der Leyen, the president of the European Commission, said in a statement, "The announcement by Gazprom that it is unilaterally stopping delivery of gas to customers in Europe is yet another attempt by Russia to use gas as an instrument of blackmail."
"This is unjustified and unacceptable. And it shows once again the unreliability of Russia as a gas supplier. We are prepared for this scenario. We are in close contact with all member states," she added.
Von der Leyen also said that the EU is working on a response to Russia's actions and that it already has contingency plans in place for such a scenario.
And the question here is, how long Russia can afford to go without customers for its natural resources. The country has little else of value to export.
Amid all of this, the Ruble has managed to reach a two-year high against the Euro, having plummeted dramatically after the first week of fighting in Ukraine. But this is only because the Ruble is a controlled currency whose value is set artificially by the government of Russia which has taken steps to prop up its value. This has been done since the Ruble's initial crash caused inflation fears.
But Russia will not be able to continue with this monetary policy for long as its exports shrink and no foreign currencies actually come into its national coffers.