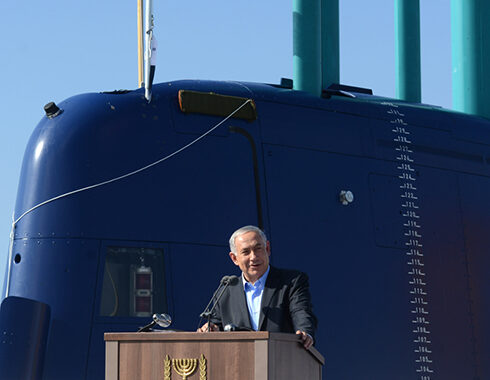 submarine scandal: Israel approves the establishment commission of investigation
On Sunday, the Israeli Government approves the establishment of a commission to investigate the submarine scandal, in which former Prime Minister Benjamin Netanyahu was blamed for bribery in the 2006 purchase of submarines from a German shipyard.
The cabinet approves the defense minister's motion with a majority of 26 votes, while the prime minister abstains from voting but declares that he agrees with his coalition colleagues on the critical nature of "cleaning the government of corruption."
Bennett stated "Our primary concern is Israel's security. This government's defense acquisition processes are free of external influences. And I'm overjoyed that we were able to fix an issue that had been unresolved for nearly a decade in just eight months. We've guaranteed Israel's survival for the next 50 years."
The topic was scheduled to be considered at last week's cabinet meeting but was ultimately postponed until Sunday afternoon.
The agreement to purchase the submarines was signed in 2016 and involved former Prime Minister Benjamin Netanyahu personally.
The controversy centers on bribery of a $2 billion purchase of navy warships from Germany's Thyssenkrupp, in which several of former Prime Minister Benjamin Netanyahu's closest friends were involved. Netanyahu was questioned about the affair, dubbed "Case 3000," but was not listed as a suspect.
In Case 3000, Israeli authorities allegedly advocated for the purchase of submarines and patrol boats from the German manufacturer in exchange for private payments. Netanyahu is also blamed for authorizing Thyssenkrupp to transfer submarines and anti-submarine vessels to Egypt.
In October 2020, Defense Minister Benny Gantz considered the prospect of convening a committee to probe the suspected submarine graft issue in light of leaks implicating Netanyahu.
"We promised and kept our promise," Gantz said following the vote, "the government-approved my proposal for the establishment of an inquiry committee into the submarine vessel affair. And this investigation is of the highest security necessity, and a clear message that you cannot play with Israel's defense."
Former Prime Minister Ehud Barak described the case as "the gravest corruption scandal in Israel's history" on Sunday.
Israel sealed a deal with Germany last week to purchase three top-of-the-line submarines from Thyssenkrupp for three billion euros ($3.4 billion) to replace older ships that are scheduled to retire at the end of the decade. According to the Defense Ministry, they were not the subject of the state investigation.