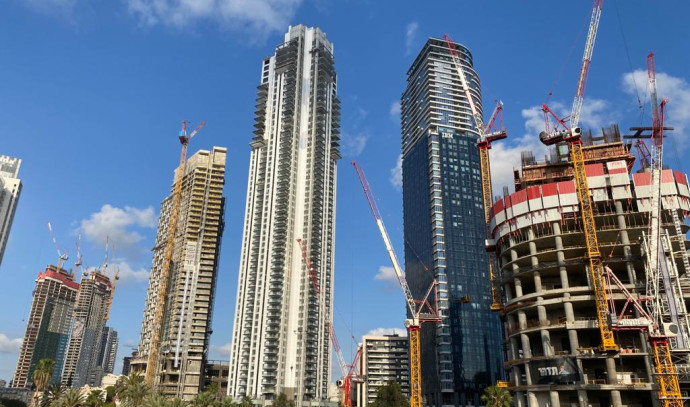 Tel Aviv insurance conference to draw over 150 world industry leaders
Insurance professionals from across the globe are converging on Tel Aviv this week for the start of Tel Aviv Re, an annual event organized by the Israel Insurance Association (IIA) that attracts senior executives from the insurance industry in Israel and worldwide.
More than 150 executives and representatives from leading insurance agencies around the world are expected to attend the conference, which is set to commence on May 30. The conference will take place over the better part of a week, beginning with a cocktail evening hosted by Yair Hamburger, the chairman of the IIA.
Tel Aviv Re was inaugurated in 2007 by the conference's chairman Gideon Hamburger, President of Harel Insurance. The objective of the event is to facilitate face-to-face interactions between Israeli insurance companies and the world's leading reinsurance agencies—the companies that provide insurance to insurers. 
Over the past decade, Israel's insurance sector has experienced significant growth, propelled by a combination of factors. The country's vibrant entrepreneurial ecosystem, renowned for its technological advancements and start-up culture, has created a fertile ground for insurance innovation. Israeli insurtech companies have been at the forefront of developing cutting-edge solutions that disrupt traditional insurance models, introducing new products, and enhancing customer experiences.
Israel's dynamic insurance market
The success and growth of Israel's insurance market have not gone unnoticed by international players. Insurance executives and professionals from around the world recognize the opportunities for collaboration, knowledge sharing, and business expansion that exist within this dynamic ecosystem.
"We're expecting a very high turnout at the conference this year," said Director General of the IIA, Dr. Guy Rotkopf. "The Tel Aviv Re conference has become a magnet for these industry leaders, offering a unique platform to connect, explore partnerships, and gain valuable insights into the latest trends and emerging technologies."
"We're expecting a very high turnout at the conference this year."

Dr. Guy Rotkopf
One of the key strengths of Israel's insurance market lies in its deep integration of technology and data analytics. Insurers in Israel harness the power of artificial intelligence, machine learning, and big data to gain valuable insights, streamline operations, and offer personalized insurance products and services. With these advancements, the market has been able to insulate itself somewhat against recent economic hurdles faced by the country as a whole.
"The main problem is that investments are low at present because the market is going down, but we're doing our best in order to keep the savings of the Israeli people secure," said Rotkopf. "Until now, we're managing quite well, and we're confident that we'll make it through this current challenging period."