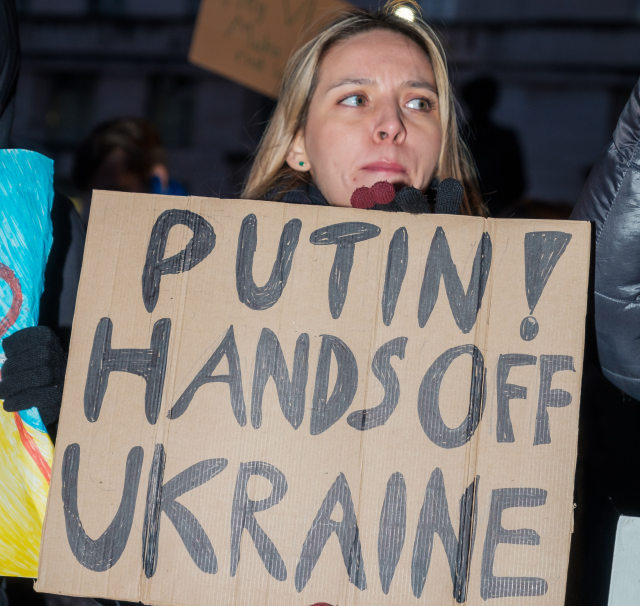 The World's Most-Sanctioned Country
With 5,581 sanctions currently in place, Russia has become the most-sanctioned country in the world in the wake of its invasion of Ukraine, according to data aggregated by Castellum.AI.
Between February 22 and March 8, Russian recognition of the Luhansk and Donetsk regions as independent states, the number of sanctions against Russian individuals and organizations imposed by the U.S., the EU, and countries like Switzerland, the U.K, and Japan more than doubled when compared to the period prior.
Prior to the invasion of Ukraine, Iran was the most-sanctioned state in history with 3,616 active sanctions by the U.S., the UN, the EU, and countries like Australia, Canada, India, and Israel.
The relationship between the Islamic Republic and Israel has been especially loaded, with disputes surrounding Iran's atomic arsenal and its general hostile stance towards Israel threatening to escalate on a regular basis.
Syria is ranked third on Castellum.AI's list, resulting from Syrian civil war starting in 2011 in connection with the Arab Spring movement.
Clashes between President Bashar al-Assad's forces and his opposition on key issues led to a humanitarian crisis and the internal and foreign extraction of more than half of Syria's 22 million inhabitants over the years.
Leading the current round of sanctions against Russia is Switzerland with 568 restrictions, the EU with 516, and France with 512 restrictions.
Most of those sanctions target individuals, with only 366 of the 2,827 sanctions aiming towards organizations. Sectoral sanctions like general trade embargos placed on gas or oil are not included in these figures.
According to researchers at the Yale School of Management, in addition, over 300 Western companies have either partially or completely withdrawn from the Russian market. Among them, industry giants such as Google, Disney, Adidas, Volkswagen, Exxon, McDonald's, and Microsoft.
You will find more infographics at Statista