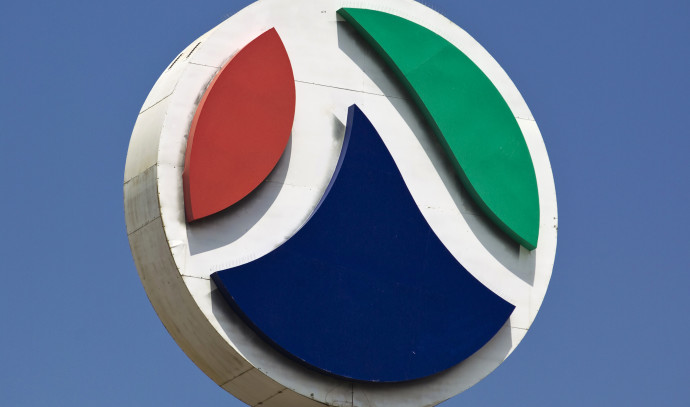 What are the secret ingredients of Tnuva's food-tech success?
Israel is a hub for food tech innovation. At its nucleus is the country's largest food manufacturer: Tnuva. 
Every year, Tnuva's R&D innovation center launches around 80 new products, according to the company's Chief Innovation Officer, Shay Cohen, and its Chief R&D Officer, Pnina Sverdlov. 
"We understand that we need to provide solutions for all of our consumers," Sverdlov told The Jerusalem Post. "But we also understood that as a company that is almost 100 years old, we needed to do everything to speed things up, bring new technologies, materials and new ways of thinking about food to our company."
Tnuva's innovative approach
Tnuva has a two-pronged approach toward food innovation, which Sverdlov and Cohen shared last month at the Future Food-Tech conference in San Francisco. First, it runs an R&D innovation center, which Sverdlov says employs a team of food technologists, engineers, laboratory workers, regulation experts and project managers.
"The center has a wealth of experience and unique expertise in various aspects of the food industry, including product formulation, scaling up production, food regulation and staying ahead of consumer trends," she said.
The center gives Tnuva an edge when collaborating with start-ups – the second approach. Tnuva works with dozens of start-ups, including at its Fresh Start FoodTech Incubator – a joint project with OurCrowd, Tempo and Finistere – to stay on the cutting edge of ideas.
"Right now, our portfolio of products, categories, know-how and brand and manufacturing capabilities are equivalent to 40 start-ups," Cohen told the Post. "Ultimately, we are investing in food technology and partnership to create our group's growth engine and provide our consumers with the solutions they seek."
Success is "when a food is made of good materials, is affordable and – of course – tastes good," Sverdlov said. 
The food technology industry, focusing on alternative proteins, has spiked in Israel recently. According to the Good Food Institute Israel, from 2018 to 2020, investments in Israeli alternative food companies increased from $14 million to $114 million. According to numbers shared by Start-Up Nation Central, around 230 food tech companies were in Israel at the end of 2022. There had been $473 million invested that year – the majority in the alternative protein sector.
Sverdlov said that Tnuva entered the alternative protein industry 20 years ago. Today, she said, it is skyrocketing because more people are becoming aware of the need for alternative proteins to stay healthy and slow climate change. 
Searching for substitutes
Last month, Ever After Foods, a daughter company of Tnuva and Pluri – a Haifa-based stem-cell company – announced the launch of its bioreactor platform to transform cells into high-quality cultivated meat products for the mass market. The company said that its bioreactor is more effective than others, providing as much as a 700% increase in productivity while using fewer resources. 
Another area that the company says is drawing more attention is milk substitutes. Tnuva already offers soy, almond, coconut and oat substitutes. In addition, they are working with a company that could make a pea-based milk substitute. 
They are also working on new kinds of sugar substitutes, Cohen noted. 
Another focus is improved food processing – something known as clean labeling. 
"This industry is quite processed, and we need to make it cleaner," Sverdlov told the Post. "We understand that taste needs to come first, but the product's ingredients and processing are important. Our concern is that people eat good, nutritious foods."
Cohen added that another angle is food packaging and packing technologies, which are also going through a boom. 
At the end of the last month, the Prime Minister's Office announced that it had placed the promotion of alternative proteins as a "national goal, on the understanding that it is a solution for food security and that the supply and production of alternative proteins will strengthen the Israeli economy." The government is working with Tnuva on this initiative.
"I  think the government has identified that food tech is one of our leading fields of innovation and is a national asset," Cohen explained. "The industry combines academia, biotech, financial investors and leading food companies like us."
Sverdlov said that the government's first efforts should go toward regulation – making it safe but faster and easier for companies to stay in Israel and certify their novel foods. Today, moving through the regulation process can take as long as 12 months. 
"We are sensing that the government is very serious about this," Cohen said. "We are just getting started."