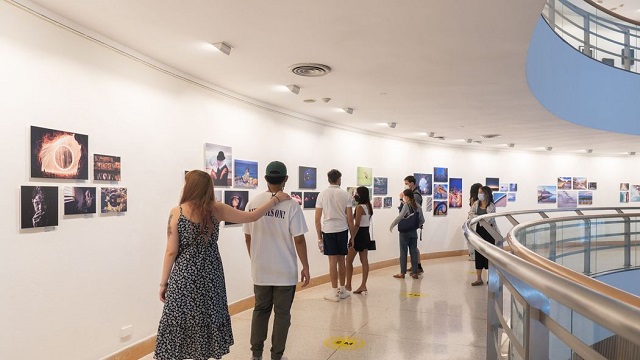 Zedge Acquires Israel's GuruShots for $35 Million
GuruShots, an Israeli startup that fuses photography with mobile gaming, has been acquired by Zedge, Inc, a global app publisher that served 44 million users across the portfolio in January 2022.
Founded in 2014, GuruShots offers daily photo challenges that place your photos against others taken by people from all over the world. Users can work their way up from Newbie to Guru status by receiving peer votes, points and achievements.
"Taking and sharing photos is a regular part of every smartphone or Instagram user's daily life," said Zedge CEO, Jonathan Reich. "GuruShots is the leading social game targeting this growing demographic, which enjoys entering peer competitions with their high-quality photos and the ability to vote for the winners. This acquisition further solidifies our focus on the 'Creator Economy' by scaling our base of independent photographers. It is also a strategic move to embed game mechanics into our ecosystem so as to increase user engagement and revenue."
GuruShots boasts impressive KPIs, including average revenue per monthly active user (ARPMAU)1 of more than $3.50, which is materially higher than the $0.06 Zedge reported during its most recent quarter, and average monthly revenue per paying user in excess of $50, implying an 18% CAGR over the last six years.
GuruShots' user base has attractive demographics, with more than 65% of users in well-developed markets and a meaningful base of paying iOS users; and Converting GuruShots users to sell their photos within Zedge Premium is a major opportunity to increase transactions and bolster Zedge's 'NFTs Made Easy' offering.
"We are thrilled to join the Zedge family," said Gilon Miller, CEO of GuruShots. "Our mission is to reinvent how people interact with their photos by building a community for them to compete for recognition and leadership. We are excited to be able to accelerate our growth alongside the Zedge App's 36 million MAU2, it's Zedge Premium marketplace and its recently introduced 'NFTs Made Easy' platform. Furthermore, we look forward to the synergies that our two companies expect to avail to the market in the years to come."