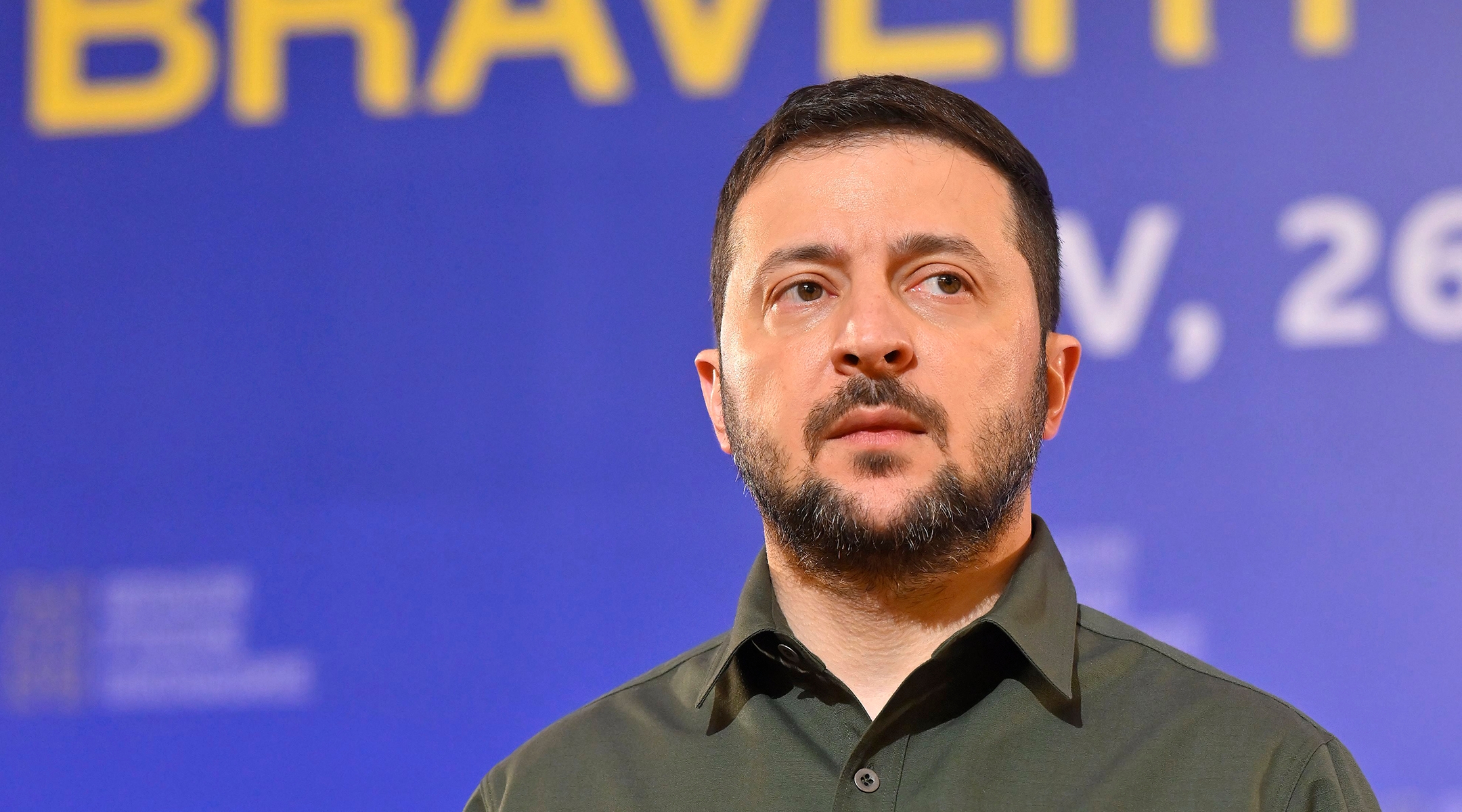 Zelensky responds to Putin by calling him 'second king of antisemitism after Hitler'
(JR) — Ukraine's President Volodymyr Zelensky has called Russian President Vladimir Putin an antisemite in response to the Russian leader's claim that Zelensky is "a disgrace" to Jews.
In a BBC interview Wednesday morning, Zelensky was asked about Putin's comments at the St. Petersburg International Economic Forum on Friday. The Russian leader said he has Jewish friends who say "Zelensky is not Jewish, that he is a disgrace to the Jewish people," despite the fact that the Ukrainian leader has "Jewish blood."
"It's like he doesn't fully understand his words," Zelensky, who is Jewish and lost members of his family in the Holocaust, told the BBC. "Apologies, but it's like he is the second king of antisemitism after Hitler."
"This is a president speaking," he added.  "A civilized world cannot speak that way. But it was important for me to hear the reaction of the world and I am grateful for the support."
Putin's statements were widely condemned, including by former Soviet refusenik and prisoner Natan Sharansky.
"President Zelensky's Jewishness has nothing to do with the situation in Ukraine and Putin's continued focus on this topic and 'denazification' narrative is clearly intended to distract from Russia's war of aggression against the Ukrainian people," tweeted Deborah Lipstadt, the U.S. State Department's antisemitism monitor.
Putin has continually said that Russia's war in Ukraine is in part an effort to stem the rise of rampant neo-Nazism there, a claim that scholars and analysts around the world have roundly rejected as propaganda. Last year, Russian Foreign Minister Sergey Lavrov infuriated Israeli politicians by saying that "even Hitler had Jewish origins," adding that "the biggest antisemites are Jewish themselves."
Zelensky has previously compared Russia's invasion to Nazism and has invoked the Holocaust while appealing to Israel for aid in the war effort.