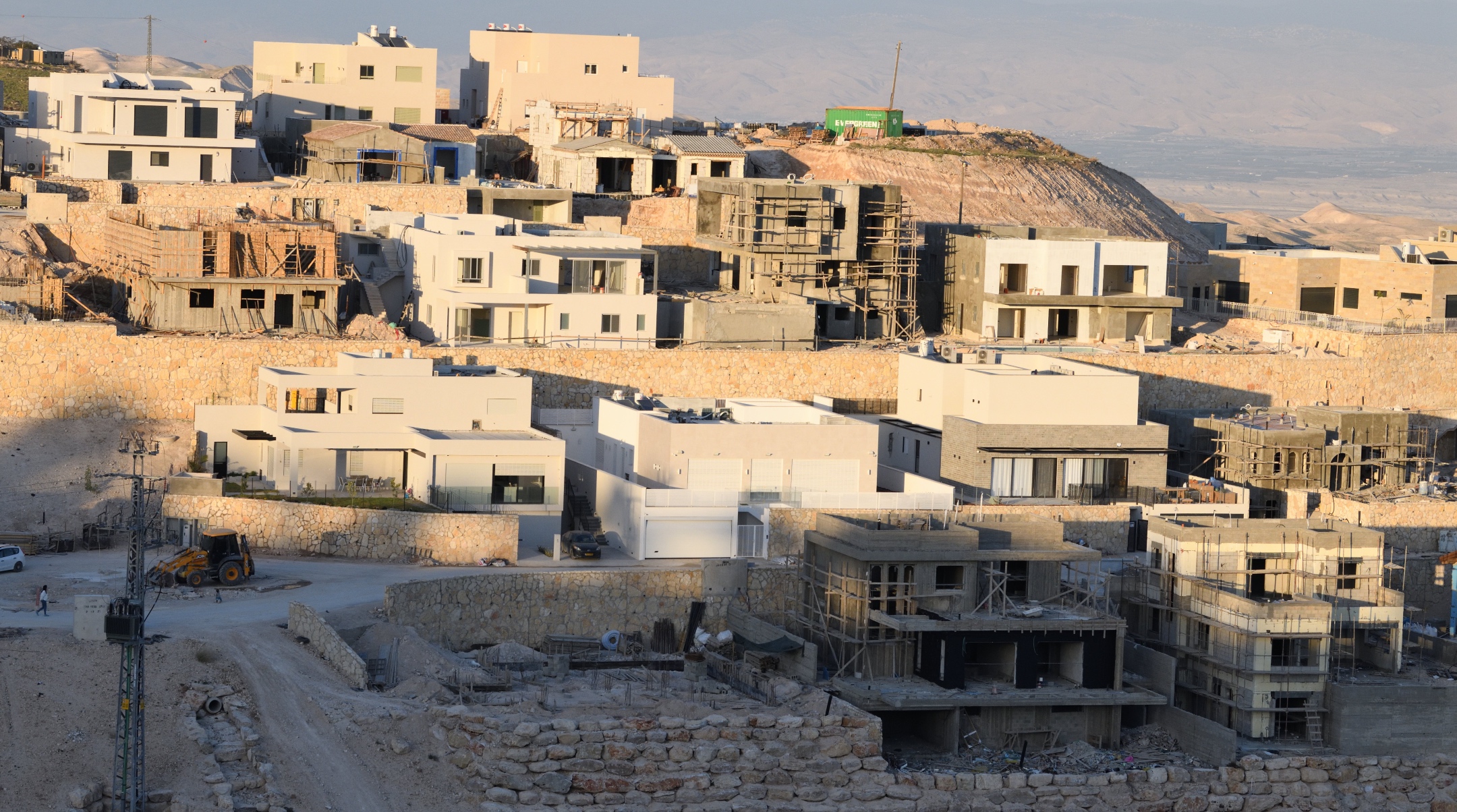 Arkansas legislature names 'Judea and Samaria' as 'Israel's biblical heartland' in resolution
((JEWISH REVIEW)) — The Arkansas House off Representatives approved a resolution encouraging trade with Israel that specifically mentions "Judea and Samaria," the biblical name for the West Bank favored by Israel's government.
The resolution, approved last month by the Republican-led chamber, declares that "the State of Arkansas, which lies in America's heartland, has a special kinship with Judea and Samaria, Israel's biblical heartland" and notes that "cities across Arkansas bear the names of biblical cities throughout Judea and Samaria, such as Bethel, Hebron, Shiloh, Salem, and numerous others."
The resolution, which is non-binding, is the latest instance of Republican support for Israeli territorial claims in the West Bank, following a period during which the leadership of both parties supported the creation of an independent Palestinian state.
In 2019, the Trump administration said it would change U.S. policy, and no longer consider Israeli settlements illegal. Speaking in Jerusalem last month, Florida Gov. Ron DeSantis, who like Donald Trump is running for president, referred to the territory as "the Biblical heartland of Judea and Samaria," and said it was disputed rather than occupied. The Biden Administration does not recognize Israel's claims to the territory.
Ahead of an anticipated Israeli annexation of parts of the West Bank in 2020 (which did not end up happening), the national chairman of the Republican Jewish Coalition, former Sen. Norm Coleman, said in a statement, "it is time for Israelis in the Jewish communities of Judea and Samaria and the Jordan Valley to have the same full rights and status as their fellow citizens in Tel Aviv and Haifa."
The Arkansas resolution encourages the state government to build on a memorandum of understanding signed last year between Arkansas and Israel that promotes technical and scientific cooperation, and to "explore additional strategic partnerships" in the fields of "education, history, religion, archeology, agriculture, and innovation."
State Rep. Mindy McAlindon, the Republican who sponsored the resolution, said it was one of the first to formally recognize the name Judea and Samaria, and that her aim was to help codify U.S. recognition of the territory as Israel's. McAlindon consulted on the resolution with Yossi Dagan, the head of the Samaria Regional Council.
"I wanted to address not only the legal status of the settlements in Judea and Samaria, which is self-evident, but to focus on our special connection with Judea and Samaria that so many citizens of Arkansas recognize from the Bible," McAlindon said, according to the Jewish Press.