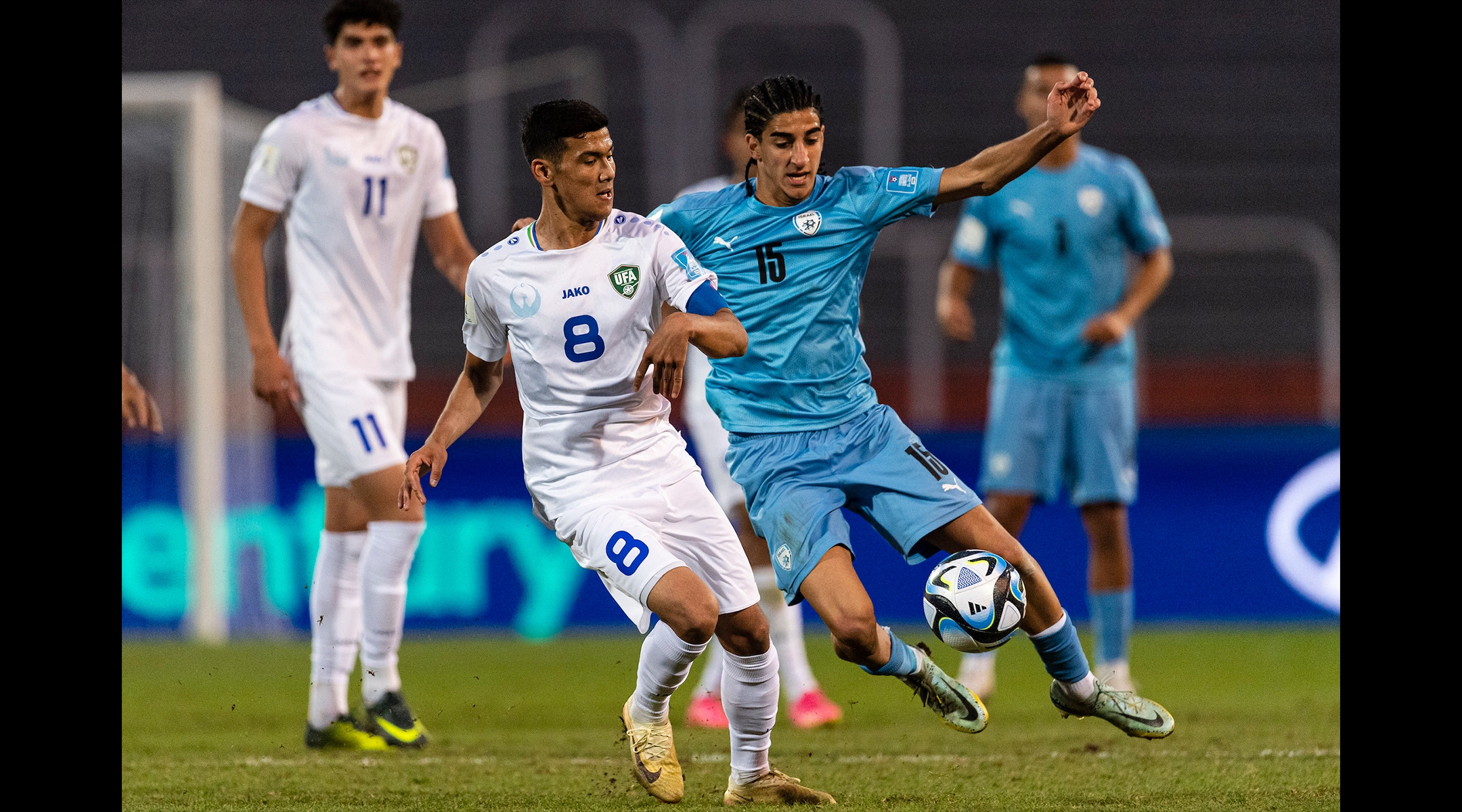 Israel's men's soccer team reaches the under-20 World Cup quarterfinals with another last-minute goal
BUENOS AIRES (JR) — After a thrilling 1-0 victory over Uzbekistan on Tuesday, the Israeli under-20 national soccer team advanced to the quarterfinals of the FIFA U-20 World Cup in Argentina.
Israeli-Arab forward Anan Khalaili scored the winning goal in the penultimate 97th minute at Malvinas Argentinas Stadium in the Mendoza province, roughly 700 miles west of Buenos Aires. The crowd of 10,492 fans included a loud presence from the local Jewish community and Israeli visitors.
The win follows Israel's similarly dramatic victory over Japan — which Israel manager Ofir Haim called "the biggest win in the history of Israeli soccer."
"It's a dream for us to be here," midfielder El Yam Kancepolsky told the Jewish Telegraphic Agency prior to the tournament. "I'm very proud to represent Israel in a World Cup, it is a huge dream."
With the quarterfinals on Saturday, that dream remains alive for Israel, which has won two straight after a loss to Colombia and a draw against Senegal to open the competition.
Israel will face powerhouse Brazil in the quarterfinals Saturday at 1:30 p.m. ET. The U.S. team, which features Jewish MLS player Daniel Edelman, is also among the final eight teams remaining.