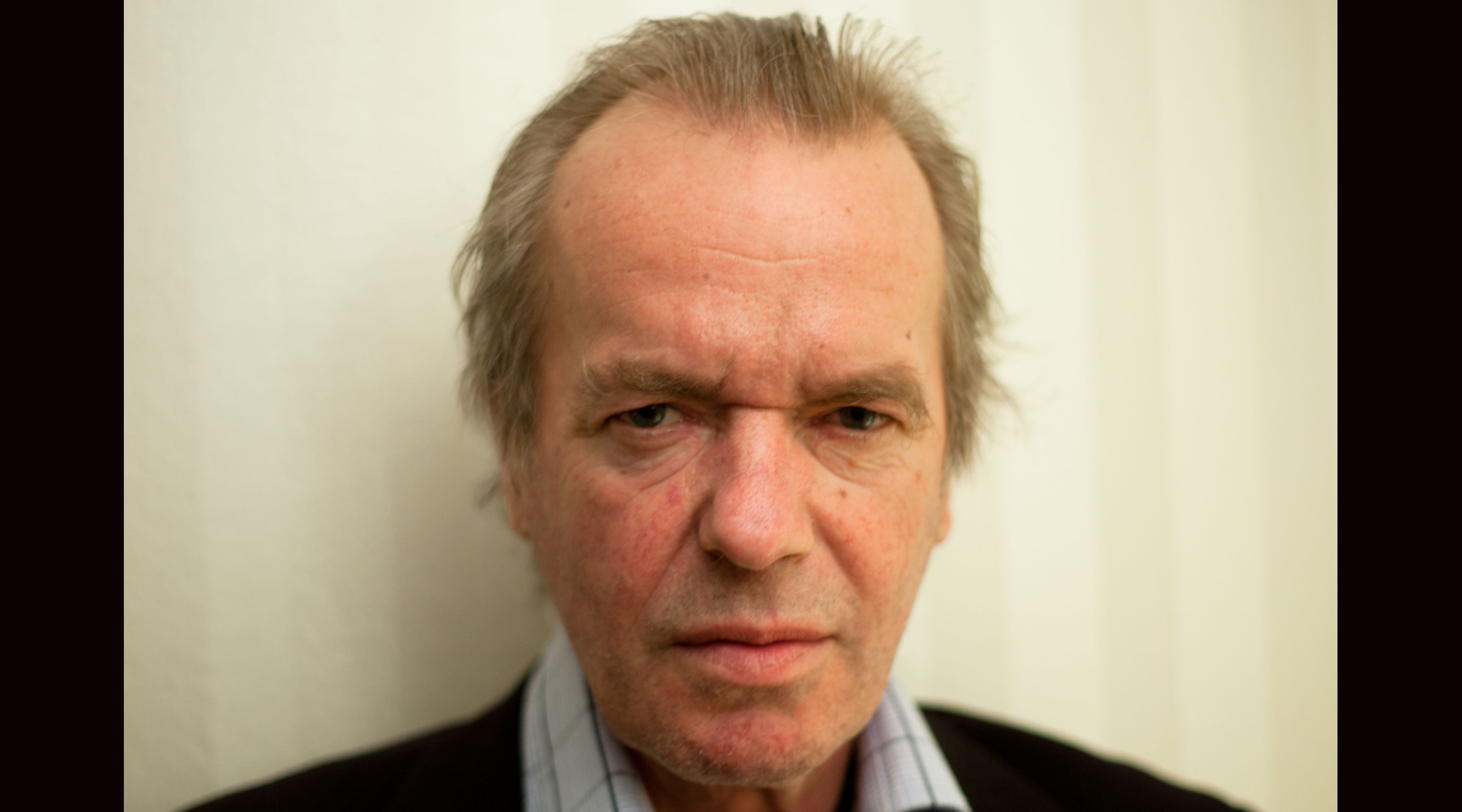 As author Martin Amis died, a movie of his Holocaust novel 'Zone of Interest' wowed at Cannes
((JR)) – The death of Martin Amis, the prolific British author, came just as a film adaptation of one of his Holocaust novels premiered to rave reviews at the Cannes Film Festival.
Amis, who died on Friday of esophageal cancer at the age of 73, was not primarily known for his Holocaust fiction. But that aspect of his career may soon loom large, as "The Zone of Interest," an adaptation of his penultimate novel, has become an early favorite to win this year's Palme d'Or, the top prize at Cannes. 
If the film comes away from the festival with an award, it could serve as an honor of sorts at the end of a largely celebrated but at times controversial career. In addition to his writing, Amis was known for his tabloid-fodder romances and derogatory comments about Muslims. The son of British literary titan Kingsley Amis, his most well-regarded work included the so-called London Trilogy of novels, published in the 1980s and 1990s, and a 2000 memoir.
Published in 2014, "The Zone of Interest" was Amis' second-to-last novel and concerned itself, as many of his works did, with the mechanisms of genocide and the dark theme of societal collapse. The book centers around a figure loosely inspired by Auschwitz death camp commandant Rudolph Hoess. It dissects the mentality of Nazi officers and their families as they attempt to construct compartmentalized personal lives while committing atrocities against Jews. Amis' novel also includes the perspective of a Jewish sonderkommando — a concentration camp prisoner who disposed of the dead bodies of fellow Jews after they had been gassed.
In the movie version, directed by the acclaimed British Jewish filmmaker Jonathan Glazer, the protagonist is explicitly Hoess himself. Glazer told reporters that he hoped the film adaptation would "talk to the capacity within each of us for violence, wherever you're from." It was important, he said, to depict Nazis not as "monsters," but rather to show that "the great crime and tragedy is that human beings did this to other human beings." The movie was filmed in Auschwitz and is scheduled to be released later this year.
"The Zone of Interest" was Amis' second novel about the Holocaust. In 1991, he published "Time's Arrow: or The Nature of the Offense," an experimental narrative about a Nazi doctor in Auschwitz. Told in reverse chronology, the novel begins with the doctor's "retirement" in America, before rewinding to show him brutalizing people in the camps. Critics celebrated the book for its depiction of the absurdity underpinning the Holocaust.
Amis was known more broadly for his mixture of satirical novels and fierce polemics, and he took on everything from the Stalinist regime to modern-day feminism to Islam in the post-9/11 world. That last topic earned him particular condemnation in 2006 when he asserted, among other things, "The Muslim community will have to suffer until it gets its house in order." He apologized for that comment and denied being an Islamophobe, though soon afterward, according to The New York Times, he identified as an "anti-Islamist" and told the British newspaper The Independent: "Anti-Islamism is not like antisemitism. There is a reason for it."
If "The Zone of Interest" wins the top prize at Cannes, it will come amid a wave of other premieres at the festival this year that also grapple with historical antisemitism. "Occupied City," a new four-hour documentary from Oscar-winning director Steve McQueen, juxtaposes modern-day Amsterdam with descriptions of its citizens' lives under Nazi occupation. "The Goldman Case," a courtroom drama, is based on the real-life 1975 trial of left-wing French Jewish radical Pierre Goldman, who claimed he was a victim of antisemitic targeting by police and who was later murdered. "Kidnapped," which will premiere Tuesday, is an Italian historical drama about the Catholic Church's 19th-century kidnapping of Jewish child Edgardo Mortara.