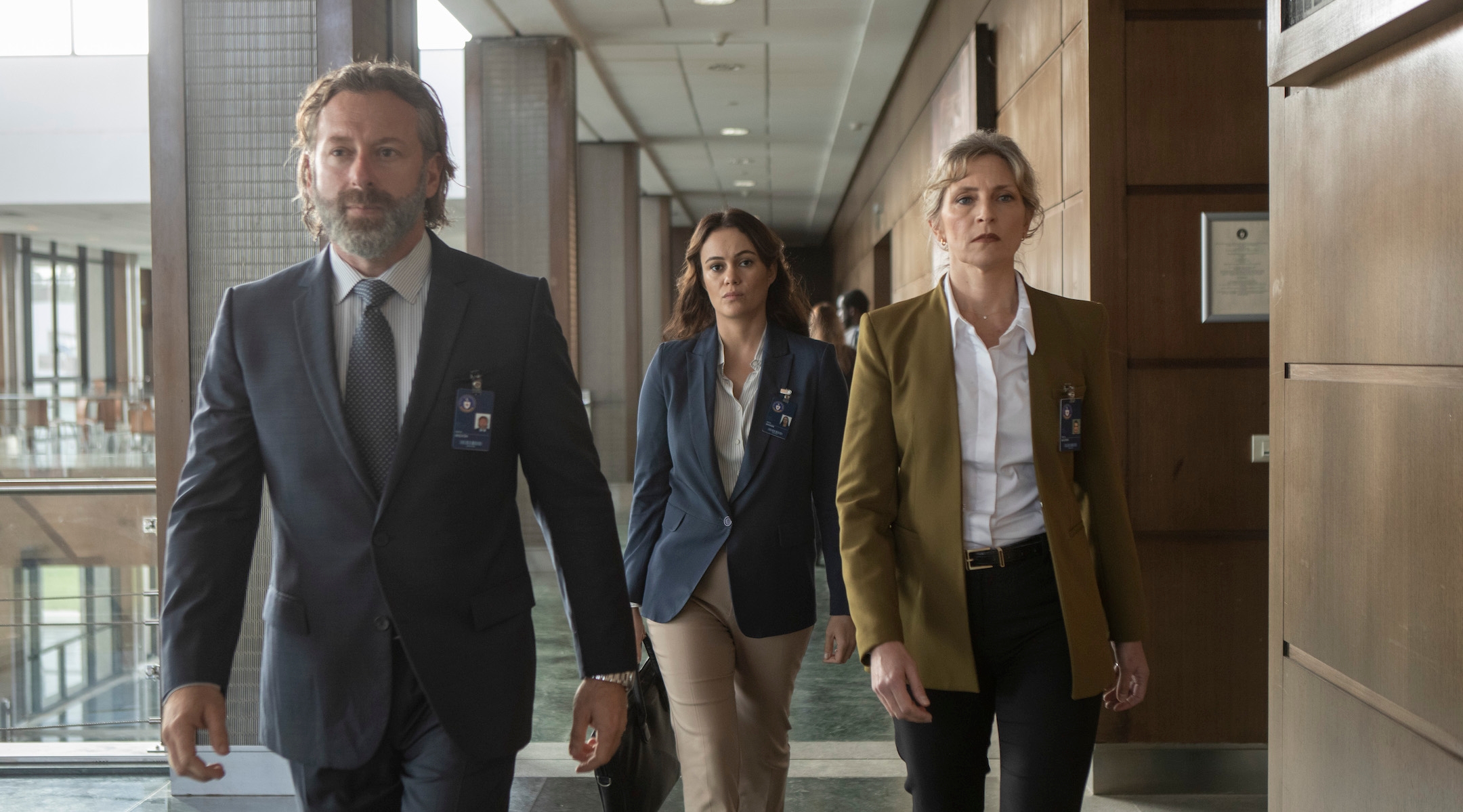 'Fauda' creators debut 'Ghosts of Beirut,' Showtime series about Mossad's killing of master terrorist
((JR)) — A new Showtime series from the creators of "Fauda" chronicles the exploits of one of the Middle East's most infamous terrorists and the joint CIA-Mossad operation that eventually led to his death.
"Ghosts of Beirut," a four-episode series that begins streaming for Showtime subscribers on Friday but premieres on air Sunday night, dramatizes the rise and impact of Imad Mughniyeh but also includes "documentary elements." The former Hezbollah leader is accused of planning international attacks starting in the 1980s that killed hundreds if not thousands, including the 1992 Israeli embassy bombing in Buenos Aires. Mughniyeh was also central in the rise of the number of suicide bombings around the world.
The agencies that tracked him, such as the CIA and Israel's Mossad, nicknamed him "Ghost" because of his ability to elude capture. He was killed by a car bomb in Syria in 2008.
"Fauda" creators Lior Raz and Avi Issacharoff created the series, which also lists Daniel Dreifuss — a Jewish producer who talked to the Jewish Telegraphic Agency about his recent remake of "All Quiet on the Western Front" — as an executive producer. It stars Dermot Mulroney and Dina Shihabi, known for a starring role in the action series "Jack Ryan."
Greg Barker, who directed all four episodes, told Jewish Insider that he and a team of journalists talked to CIA and Mossad operatives as research before the show's filming.
He added that the show explores the "friendly" rivalry between the two agencies, which for decades have often worked in tandem on Middle East operations, including some involving Hezbollah, the Iran-backed Lebanese militant group that carries out and funds terrorist activity around the world. Raz and Issacharoff drew on their own experience in the Israel Defense Forces in writing "Fauda," a Netflix hit that follows IDF soldiers searching for a Hamas mastermind.
"I've heard about that tension in the friendly relationship for years, and from people in both services," Barker said. "It was an interesting way of unpacking what these sort of friendly relationships are like from the inside, and what they tell us about the different priorities, the different methods, of both of these different intelligence services, but also of the countries."