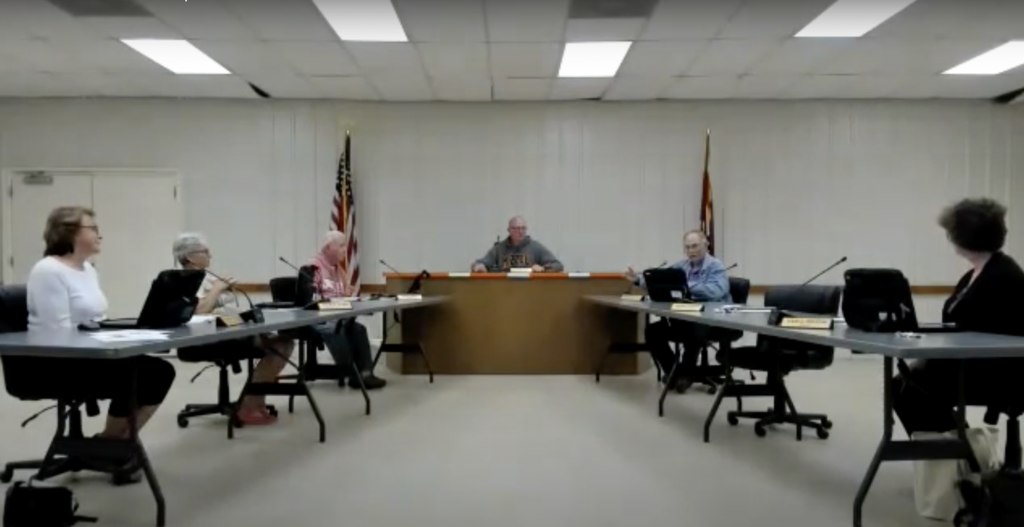 Mayor of Missouri town apologizes after saying trash collectors are 'not trying to Jew anybody'
((JEWISH REVIEW)) – The mayor of a Missouri town has apologized for saying a local trash company is "not trying to Jew anybody" at a recent public meeting, writing in an open letter that the remark was "not in keeping with the beliefs and values" of the town.
Stephen Wright, the mayor of Odessa, made the remark at a Monday meeting of the local Board of Aldermen, amid a discussion of changes to trash pickup in the town of 5,500. On Wednesday, Wright posted an open letter on the city government's Facebook page, addressed "to our Jewish Community" and apologizing for the statement. 
"Those statements were not in keeping with the beliefs and values of the City of Odessa," Wright wrote. "It was not my intent to degrade or marginalize anyone, or any group of people, nor to further any negative stereotypes based upon their heritage or belief."
Odessa, located 30 miles east of Kansas City, does not appear to have any organized Jewish presence. Joe Spaar, the co-publisher of a local paper, told the Jewish Telegraphic Agency, "I've lived here my whole life and I haven't met one Jewish person." 
"It's not a thing that's in your consciousness here," Spaar said, adding that he assumes Wright also doesn't know any Jews. "There's no Jewish community. … There's no Jewish church or anything around here."
The town removed video of Monday's meeting from its social media channels, and the mayor's apology letter did not specify what he had said. Odessa's city clerk, Karen Findora, said the city had removed the video because the mayor's comments had "violated our social media policy." She would not comment on the mayor's statement itself, but said Wright would likely make a more detailed apology at the next board meeting, scheduled for Monday.
(JEWISH REVIEW) obtained video of the meeting via a public records request.
Referring to getting "Jewed" on a financial arrangement is a classic antisemitic trope referencing the stereotype that Jews are cheap. Other local government officials have gotten into hot water for using similar language: A Tampa Bay, Florida, city council member apologized for using the phrase in 2020 and subsequently met with a local Jewish leader. And last year, two state lawmakers in Kentucky apologized for using the phrase "Jew them down."