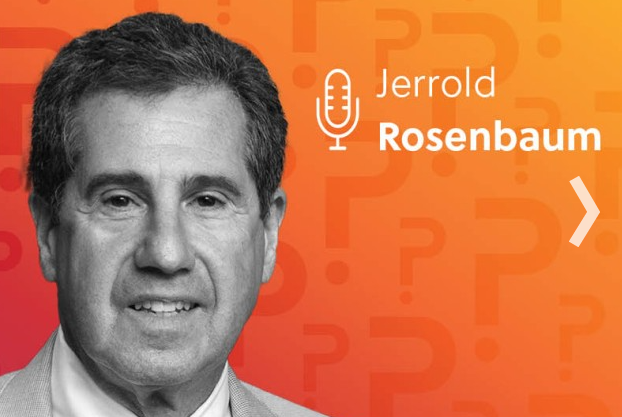 Harvard University is reviving Leary's research into the 'magic' mushrooms
Proffesors at Harvard University will deep research into the 'magic' mushrooms in light of growing evidence that they effectively treat mental illnesses such as depression, anxiety, trauma, addiction, and post-traumatic stress disorder (PTSD).
The university is restarting research into the 'magic' mushrooms, and their psychedelic effect sixty years after Harvard professor Timothy Leary was expelled from academia for his inquiries.
Jerry Rosenbaum, Harvard psychiatrist and director of Massachusetts General Hospital's Center for the Neuroscience of Psychedelics, is leading the research along side some of the sharpest minds. Bruce Rosen, a pioneer of brain-imaging technology at Harvard Medical School, and Stephen Haggarty, director of the Chemical Neurobiology Laboratory.
L-R Allen Ginsberg, Timothy Leary, and John C. Lilly in 1991 Credit- Philip H. Bailey
Listen HERE to a podcast 'Ask a Harvard Professor' with Jerry Rosenblum about the megic mashrooms.
Rosenblum:
"Their ability to harm oneself or harm others is remarkably low. Nonetheless, despite their therapeutic potential that was being explored and their recreational use, they became viewed as a threat to government I guess at that point in time.
'In recent reports, it's said that the Nixon White House recognized that they couldn't shut down, say, the Black Panther movement or the hippies from protesting their issues, but they realized they could attack them for their drugs.'
'Scientists in the early sixties were looking at these LSD related substances.'
'You may have hallucinations, visions, meaningful spiritual experiences. People feel they've seen God or they've lost their sense of self or their identity for a period of time and have merged with the universe, and often return from that experience feeling changed in some way, usually with a greater sense of peace or a greater sense of connectedness to nature and the world, or a sense that there's another reality out there that makes our lonely individual lives more endurable.'
' The experiences associated with a sense of increased connection to self and others, increased connectedness, sometimes thought to involve the hormone oxytocin, but a more loving and connecting experience as opposed to a more solo spiritual journey.'
'Different companies have found ways to synthesize their own version of the chemical Psilocybin and have patented their own synthesis methods. One such company is Compass Pathways, which has a form of psilocybin, which is a medicine that can be given by an oral capsule. Another company is called Usona, which is developing its own psilocybin, but those products won't be available to the public until they finish the FDA approval process, and they're now in late Phase 2, which typically means we're two to three years away.'
'They're expected to be used once, twice or three times and then expecting the condition to remit and that improvement to be relatively durable. But they're also being prescribed or used, along with psychotherapy and a lot of psychotherapy.'
'One of the pioneering researchers, Robin Carhart-Harris, calls it the "snowglobe effect," where it looks like, you know, someone's taken your brain and shaken it up'
After that happens, and whether it's because of it, or despite it, people feel some kind of profound, or often feel some kind of profound change: a loss of depression, or anxiety, or a sense of calm or peace they've not known in the world.'
' There's a characteristic report with DMT of people encountering creatures from another dimension, which they've called "machine elves", and whether that's suggestibility, that people have read about it, and and now, you know, have that experience, but different individuals have different experiences. So they're psychotic-like and that you are having perceptual distortion, sometimes hallucinations, and visions, and so forth. But again, they're transient, and often the outcome of the experience is a positive one.'
'I haven't heard from people who have said, "This was the worst experience of my life where I'd never do it again.'