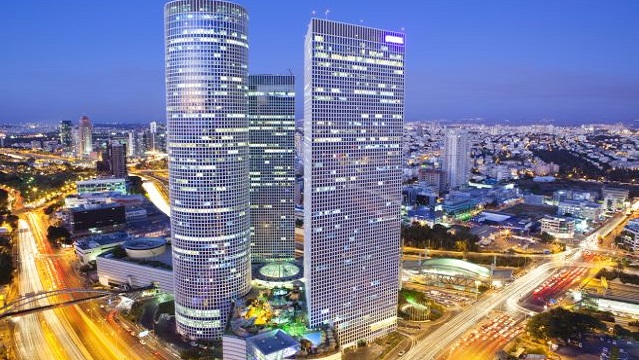 Israel High Tech Scene April 2 – April 8
New Startups / VC Funding
Appwrite Raises $27 Million For Open Source Developers' Platform
Appwrite, an Israeli startup that offers an open source Backend-as-a-Service (BaaS) platform for web, mobile and flutter developers, has raised $27million in a Series A funding round led by Tiger Global.
Open-source software is generally software that is open for all to use and that does not hide its code. Unlike with Windows or iOS, users are encouraged to study, change, and distribute the software and its source code to anyone and for any purpose. In this way, open source services like Linux and WodrPress are collaborative in nature…Read More Here
VHive Raises $25 Million For Digital Twin Drones
vHive, an Israeli startup that offers a software solution that enables enterprises to deploy autonomous drone hives to create Digital Twins of their assets, has secured $25 million in Series B funding. The funding round is led by PSG, a leading growth equity firm partnering with software and technology-enabled services companies to help accelerate their growth. Ronen Nir, Managing Director at PSG, has joined vHive's board of directors… Read More Here
Wing Security Emerges Out Of Stealth With $26 Million Raise
Wing Security, an Israeli cyber security startup that calls itself the only holistic SaaS Security platform delivering end-to-end security, has emerged from stealth mode with a $26 million Seed + A funding round.
Wing Security was founded, of course, by two veterans of cyber security units of the Israeli Defense Forces (IDF): Brigadier General (res) Noam Shaar, former Chief Information Security Officer for the IDF and Galit Lubitsky, former Head of IDF's Cyber Operations. Israel has always … Read More Here
Pixellot Partners With Genius Sports For AI Automated Video Streaming
Pixellot, an Israeli provider of AI-Automated video and analytics solutions, is partnering with Genius Sports Limited, one of the world's largest sports technology companies, on new exclusive streaming distribution.
Under the terms of the new agreement, Genius Sports has acquired the exclusive rights to distribute Pixellot's leading camera systems to leagues and federations across more than a hundred competitions worldwide ….Read More Here
IPOs and Unicorns
Viz.Ai Latest Israeli Unicorn
Viz.ai, an Israeli medtech startup that offers AI-powered disease detection and care coordination platform, is Israel's first new unicorn for the month of April. The company hit the unicorn mark when it raised $100 million in a Series D funding round led by Tiger Global and Insight Partners, which left Viz.ai with a $1.2 billion valuation… Read More Here
Ashton Kutcher Backed Coro Hits $500 Million Valuation With $80 Million Raise
(OK – so it's only half a unicorn.)
Coro, an Israeli cyber security startup that offers an artificial intelligence (AI) powered platform for mid-market organizations, has hit a valuation of $500 million, halfway to unicorn status. It did so with a $60 million Series C round of financing which capped a total of $80 million raised in the last 6 months.
One of Coro's backers is Ashton Kutcher's Sound Ventures, which has made a number of investments in Israeli startups… Read More Here
Mergers and Acquisitions
Cybersecurity Company Tufin Acquired For $570 Million
Tufin, an Israeli cyber security company offering a policy-centric approach to security and IT operations, is set to be acquired by Turn/River Capital, a software-focused investment firm, in an all-cash transaction that values Tufin at approximately $570 million. Under the terms of the agreement, Tufin shareholders will receive $13.00 per share in cash, representing a premium of approximately 44% over Tufin's closing share price on April 5, 2022.
Israel Startup Nation is best known for its cyber security firms, so Tufin is in good company. Liberty Strategic Capital… Read More Here
Top 5 Mergers & Acquisitions From Startup Nation March 2022
Everybody looks to the initial public offering. But the IPO is not the only way to make a big exit. There are also mergers and acquisitions. And Israel Startup Nation has plenty of both.
Once upon a time it was the biggest deal for an Israeli startup to get bought out by a world power company like Microsoft or Apple for whatever some of money. But things have changed and now Israeli … Read More Here
Other Business Stories
Weizmann Institute Of Science Makes Breakthrough In ALS Treatments
Amyotrophic lateral sclerosis (ALS), also known as Lou Gehrig's Disease for the famed baseball player from the New York Yankees who died at a young age from the disease, is a progressive nervous system disease that affects nerve cells in the brain and spinal cord, causing loss of muscle control. Now researchers from the Weizmann Institute of Science in Israel say that they have made a new breakthrough in the treatment of ALS… Read More Here
Israel's Latest Real Estate Tax Laws Target Foreign Residents
Israel's Finance Minister Avigdor Liberman has presented a proposed change to the Real Estate Taxation Law to the Inter-ministerial Committee on Legislative Matters for approval.
One of Liberman's reforms is meant to cool down the housing market which is in high demand targeting foreign residents who invest in real estate. Foreign residents will lose their tax exemption on rental revenue earned… Read More Here
TAU Researchers Make Yet Another Cancer Treatment Breakthrough
Researchers from Tel Aviv University have developed yet another new treatment for cancer. The researchers have proven that a drug delivery system based on lipid nanoparticles can utilize RNA to overcome resistance to both chemotherapy and immunotherapy in cancer treatments.
They declare that the study opens a new path to a personalized and precisely targeted battle against cancer….Read More Here