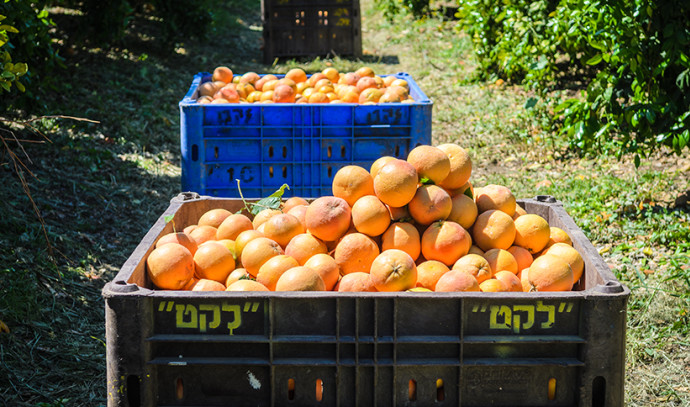 Leket Israel launches National Harvest Grant program
In a bid to address the challenges faced by the Israeli farming community amid the ongoing conflict in Gaza, Leket Israel, the national food bank, has unveiled a groundbreaking partnership with Bank Leumi, Keshet, and the National Union of Israeli Students. This collaborative effort seeks to provide crucial support to farmers grappling with labor shortages and the impact of the war on their fields.
Responding to the pressing situation, the National Harvest Grant initiative has been launched as part of this partnership. The initiative is designed to connect students, whose academic semesters have been disrupted by the conflict, with farmers in need of additional hands for their agricultural operations. Participants in the program commit to volunteering for 160 hours on the farms, and in return, they are eligible to receive grants of up to NIS 10,000 from Bank Leumi.
Leket (gleaning, collection) will play a central role in this collaborative effort by matching willing student volunteers with farmers in need of assistance.
"Israeli farmers are the largest donors of food to Leket Israel, generously donating thousands of tons of fresh, nutritious, agricultural produce every year," its founder and chairman Joseph Gitler said.
"Through this partnership between financial institutions, educational organizations, and food security initiatives, we're demonstrating our dedication to supporting Israeli agriculture during these challenging times," he said. "The 'National Harvest Grant' project shows that solidarity and how practical action can make a real difference. We're sowing the seeds for a better future in Israel."
All (farm) hands on deck
As the conflict between the Israeli Defense Forces (IDF) and Hamas continues to wreak havoc in Gaza, Israel's agricultural sector faces unprecedented challenges, particularly in the nation's vital southern regions. Known as "the nation's breadbasket," Southern Israel accounts for 75% of all produce grown in the country, making it a crucial area for the nation's food security.
Since the onset of the conflict on October 7, the agricultural sector in Southern Israel has been severely impacted. Farmers grapple with a shortage of labor due to the mobilization of hundreds of thousands of reservists, the threat of rocket attacks on farmlands, and a lack of available foreign workers.
To address this crisis, Leket Israel has been working tirelessly to coordinate and collaborate with volunteers, farmers, and logistics operations. The organization continues to play a critical role in salvaging as much food as possible from the embattled regions before it goes to waste in the fields.
Despite a surge in volunteers offering their time and efforts, the demand for additional support remains constant. Over the past month, Leket has experienced a remarkable influx of volunteer participation across all its operations. In addition to regular opportunities at the Leket Israel Logistics Center in Gan Haim and the fields in Rishon Lezion, the organization has initiated a program to match volunteers with farmers in need of assistance in harvesting their produce.
In normal circumstances, Leket welcomes around 5,500 volunteers in its logistics center and fields to assist in food rescue activities. However, over the past two weeks, the organization has mobilized over 6,500 volunteers from Israel and overseas to support more than 500 farmers, with a focus on the Gaza Strip region.
Furthermore, hundreds of volunteers are dedicating their time daily to packing packages of dry goods, sorting produce at the logistics center, and harvesting crops in the fields of Rishon Lezion.
"The surge of volunteer participation serves as a testament to the unwavering spirit of giving in Israeli society," said Gitler. "This collective effort is making a profound difference in the lives of thousands of displaced Israelis throughout the country."