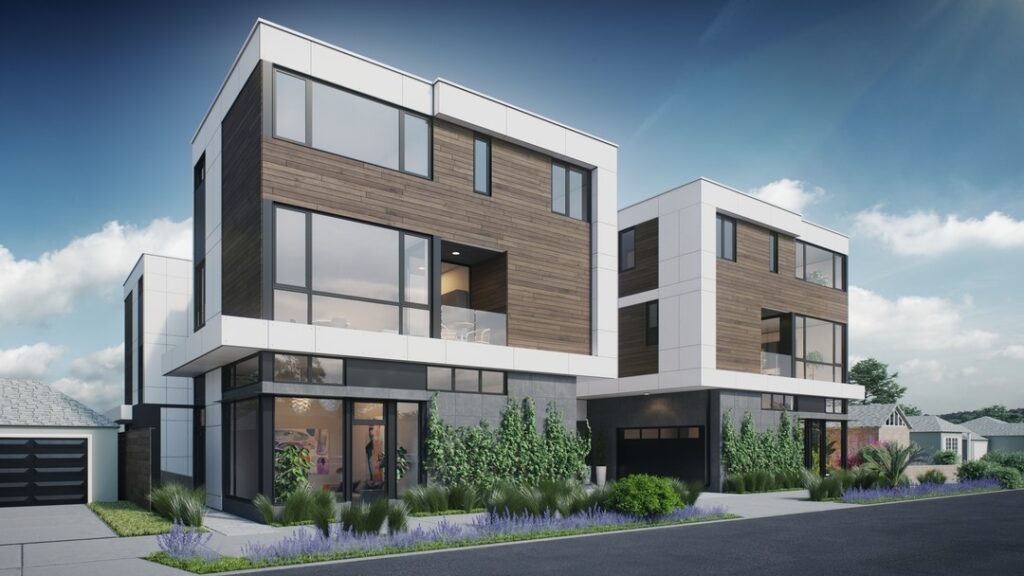 Unicorn Club? Israeli Modular homebuilder Veev raises $400 million
Veev, a tech-driven Israeli real estate developer of modular prefabrication homes, announced today the close of a $400 million Series D fundraising round led by BOND and included LenX, Zeev Ventures, JLL Spark Global Ventures, and Fifth Wall Climate Tech.
The company declined to reveal its post-money valuation. In the last round in March 2021, Veev (formerly Dragonfly Group) has raised $100 million.
Veev was founded in 2008 by CEO Amit Haller, CPO Ami Avrahami, and CRO Dafna Akiva in Tel Aviv and San Mateo, California.
In 2017, the company turned its focus to modular construction, designing prefabricated panelized wall systems that are constructed off-site at its Union City factory.
Veev's product solution controls the entire process, from permission to assembly and utility connections. The pre-inspected walls are delivered to the site with their cutting-edge plug-and-play system. Recently, Veev successfully completed a 78-unit housing project in conjunction with the City of San Jose in less than 90 days.
Veev's mission is to make the construction process four times faster, greener, and at a cost, half that of the industry standard by designing, manufacturing, and assembling modular multifamily communities and auxiliary dwelling units (ADUs).
Material selection results in a 47 percent reduction in CO2e emissions compared to conventional construction materials, which means that a Veev home's carbon footprint is nearly half that of a conventionally constructed home.
The company's target for 2022 is to further reduce the carbon footprint of a Veev home by 25%. Veev claims that its housing materials, ranging from Light Gauge Steel (LGS) framing to High-Performance Surface (HPS), are lighter, stronger, and more sustainable than wood and drywall, with almost no waste.
The company employs 350 people, with 100 employees at its Israel development center. in November Veev established a partnership with Lennar to construct 102 attached houses in Northern California.
Veev will use the new funding to expand operations, expand building and distribution into new areas, and accelerate research and development activities that will make Veev homes even more sustainable and cost-effective.
CEO Amit Haller said: "Veev redesigned the entire homebuilding process through the lens of the home as a product – the ultimate consumer good. By reimagining every aspect of the home, including design, materials, and the built environment, and fully integrating the homebuilding process from start to finish, we have achieved a level of quality, speed, value, and sustainability previously unheard of in the industry."