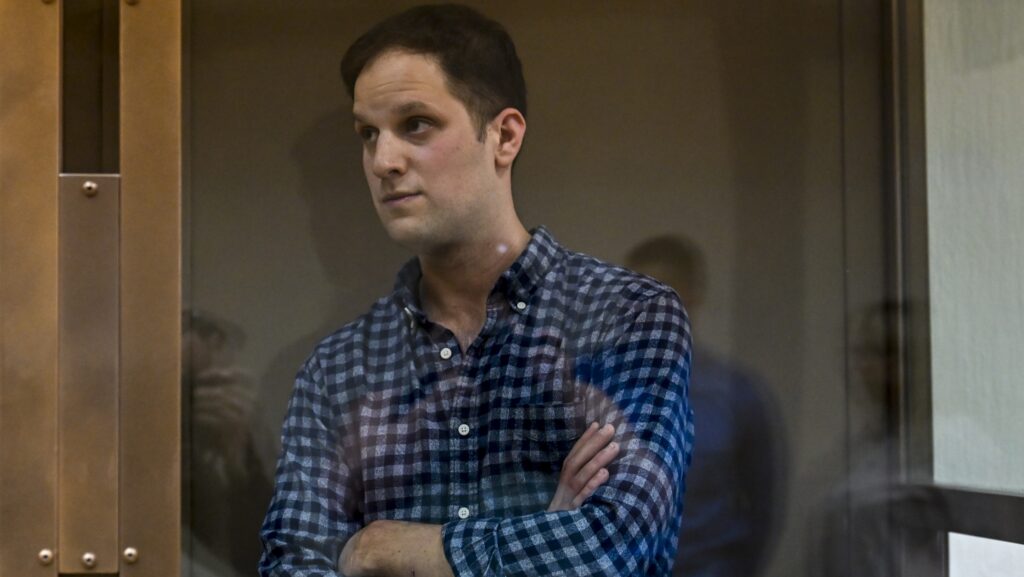 US House passes resolution calling on Russia to free Evan Gershkovich
(JR) — The United States House of Representatives voted unanimously to approve a resolution demanding that Russia release Wall Street Journal reporter Evan Gershkovich.
The congressional resolution, which does not have the binding force of law, calls for Gershkovich to be released from prison immediately, and also demands that he be given full access to U.S. consular staff until he is released.
Gershkovich, 31, has been held in a Russian prison since March 29 on allegations of espionage, which he, the U.S. government, and the Wall Street Journal say are spurious. His pretrial detention was recently extended until at least August 30. If convicted, he could face up to 20 years in a Russian penal colony.
Gershkovich is the son of Jewish refugees from the Soviet Union, and is the first American journalist arrested on espionage charges since the end of the Cold War. His case has attracted interest and support from Jews and Jewish organizations around the world, who have pushed for his release.
The resolution, passed Tuesday, was introduced by Republican Rep. Michael McCaul of Texas, the chair of the House Foreign Affairs Committee. The resolution also calls for the immediate release of Paul Whelan, a former U.S. Marine who was arrested in Russia in 2018 on espionage charges and is currently serving a 16-year sentence.
"No evidence has been presented to back up this accusation, because there is no evidence," McCaul said on the House floor on Tuesday.
"He was simply doing his job reporting on the news in Russia," McCaul said. "But we know that the war criminal Putin doesn't like that. He doesn't want his own people to know about atrocities that he is committing in Ukraine. He doesn't want them to know about the corruption within his own government, or how he has turned their country into an international pariah."