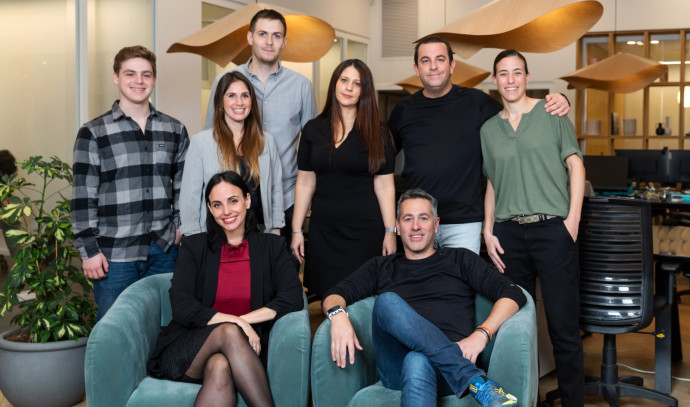 AnD Ventures closes $70M fund, surpassing $50M target
Early-stage Israeli venture capital firm AnD Ventures has closed its first fund at $70 million, exceeding its initial target of $50 million. The firm aims to continue investing in early-stage Israel-based founders and has already invested in 10 companies, including Connected Insurance, Onebeat and InfiniGrow.
AnD Ventures, founded by Lee Moser, Roy Geva Glasberg, and Ariel Cohen, supports Pre-Seed ventures through its Studio model and Seed companies through its fund. The firm equips participating companies with the highest quality of domain expertise in-house, including CTO, CFO, product, and business development. The fund also provides professional support and creates strategic partnerships with its LPs to execute go-to-market strategies. AnD positions its team as co-founders of portfolio companies, sharing ownership of their growth path.
Investments generally range from $100,000 to $200,000 for AnD's studio investments and $1 million to $3 million for fund investments. AnD Studio has launched a new program called "200 in 30 days", committing to investing up to $200,000 in companies within one month through uncapped Safe. AnD Studio does not place a valuation on its studio companies, eliminating the typical stresses associated with raising capital and altering valuations.
"We have a diverse portfolio and the funds to invest in new innovative startups."

Co-founder Lee Moser
"We have a diverse portfolio and the funds to invest in new innovative startups," said AnD Managing Partner and co-founder Lee Moser, who went on the note that one reason for the success of the firm's fundraising efforts is the increasing stability of Israeli start-up development in 2023.
Some investors had concerns over Israeli judicial reform
There were concerns among some investors and analysts about the potential impact of Israel's proposed judicial reform and global economic challenges on the country's start-up market. However, Moser expressed optimism about the future of the market and the opportunities it presents.
"The next few years present tremendous growth potential for new companies. We look forward to partnering with more companies in the future and giving them the tools they need to thrive," Moser said.
Roy Geva Glasberg, the managing partner of the fund, believes that all studio companies are regarded as portfolio companies from day one. "We work with them hand in hand to hit the desired milestones and get them ready for their Seed round in a stronger position, higher valuation driven by stronger performance," he said.
AnD Ventures' success in closing its first fund at $70 million is a significant milestone in continuing its investment in early-stage founders. The firm's Studio model and Seed investments provide participating companies with domain expertise, professional support and strategic partnerships, equipping them with the tools they need to thrive.