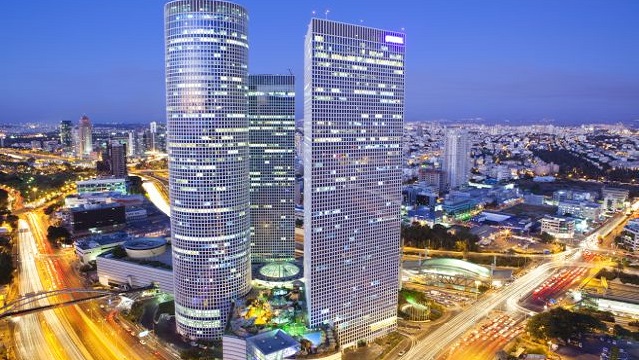 Israel High Tech Scene March 27 – April 1
New Startups / VC Funding
Israel's Beewise Raises $80 Million From UAE Investors
Beewise Technologies, an Israeli startup working on climatech precision robotics to help the environment by saving the Earth's bees from extinction, raised $80 million in a Series C funding round of funding led by Insight Partners, with participation from Sanad, an investor located in Abu Dhabi in the United Arab Emirates (UAE). With this new funding, Beewise has now raised more than $120 million to date.
Israel has always been at the forefront of aggrotech…Read More Here
Cyera Launches From Stealth – Raises $60 Million For Cyber Security
Cyera, an Israeli startup offering cloud data security, launched from stealth with $60 million in funding. The company says that it will now lead the "data-first revolution" in cloud security. The financing, which comes just ten months after Cyera's formation, was led by Sequoia Capital.
Israel Startup Nation is best known for its… Read More Here
PayPal Ventures Invests In Cymbio
Cymbio, an Israeli startup that offers a marketplace automation platform, has revealed that PayPal Ventures is now one of its investors. The amount invested by the venture capital arm of the global payments company was not revealed.
The news comes just a few months after Cymbio raised $20 million in a Series B round last November… Read More Here
Roman Abramovich Backed Startup Movez Shutters
Sanctions against Roman Abramovich may now be taking a toll on Israel Startup Nation. Movez, an Israeli sport-tech startup that the Russian oligarch backed may need to shut down because of lost funding, reports Calcalist. And Abramovich now claims that he was poisoned at a recent round of negotiations that were aimed to end the ongoing conflict in Ukraine.
Roman Abramovich is one of the many Russian oligarchs who are being sanctioned in the west in response to Russia's invasion of Ukraine… Read More Here
Mergers and Acquisitions
Intel Buying Israel's Granulate For $650 Million
Intel Corporation has an agreement to acquire Granulate Cloud Solutions Ltd., an Israel-based developer of real-time continuous optimization software. While the terms of the deal were not disclosed, Calcalist reports that it could be worth as much as $650 million.
Founded in 2018 by CEO Asaf Ezra and CTO Tal Saiag, Granulate is an AI-powered optimization layer to improve performance by creating a… Read More Here
Israel's Zimperium Bought By Steve Mnuchin Fund For $525 Million
Zimperium, an Israeli firm that offers a mobile security platform purpose-built for enterprise environments, will be acquired for approximately $525 million by Liberty Strategic Capital, the private equity firm founded and led by former U.S. Secretary of the Treasury Steve Mnuchin.
With this investment, Liberty Strategic Capital will acquire a controlling interest in Zimperium and Secretary Mnuchin will chair the company's Board of Directors… Read More Here
Israel's Papaya Global Acquires UK Co Azimo For $200 Million
Israeli startup Papaya Global, a fintech unicorn that offers a cloud based platform for companies to handle their payrolls, is acquiring Azimo, a British company that offers a digital cross border payments platform for as much as $200 million. The exact price was not revealed, but Calcalist reported that it could be worth that much in both cash and stock.
Papaya Global can certainly afford the acquisition of Azimo. Last September it hit unicorn status with a valuation of almost $4 billion. Papaya became a unicorn… Read More Here
$500 Million CartiHeal Sale To Bioventus Moving Forward After FDA Approves New Tech
The sale of Cartiheal to Bioventus can now go through. In August of 2021 Bioventus, an American orthologics company, exercised an option that it held to acquire Israeli medtech company CartiHeal for as much as $500 million. But the deal was contingent on U.S. Food and Drug Administration (FDA) has granted Premarket Approval (PMA) for its Agili-C™ implant. That approval has now been given… Read More Here
Other Business Stories
3 Arab Nations Looking At Acquiring Israeli Iron Dome Systems
Israel's Iron Dome missile defense system is world renowned. Now comes word that three Arab nations, the United Arab Emirates (UAE), Bahrain and Morocco are all interested in acquiring the technology. Globes revealed that the acquisition of Iron Dome, the Green Pine radar system and the Arrow system for missile defense was discussed at the historic Negev Summit.
The Negev Summit was held in Israel on Sunday… Read More Here
Israeli Researchers Find Serious Security In Samsung's Galaxy Series
Tel Aviv University researchers have discovered a serious security flaw in Samsung's flagship Galaxy series. The study was conducted by Prof. Avishai Wool of TAU's School of Electrical Engineering, Dr. Eyal Ronen of the Blavatnik School of Computer Science, and graduate student Alon Shakevsky.
The researchers contacted Samsung in May 2021, and in October the company released a software update that fixed the loophole. According to the researchers, users who have not updated their Android software since October are urged… Read More Here
Germany Considers Acquiring Israeli Arrow 3 Anti-Missile Defense
Germany is considering buying Israeli missile defense technology, specifically IAI's Arrow 3 anti-missile system. This has been revealed by members of a German political delegation in Israel that includes people involved in defense.
Some would say that it is nothing short of a bizarre ironic twist of history that Germany would acquire defensive technologies from Israel. But there is nothing new about the defense relationship shared by the two nations who have cooperated on military matters for decades. And the Arrow 3 is a part of Israel's world renowned Iron Dome missile defense tech… Read More Here