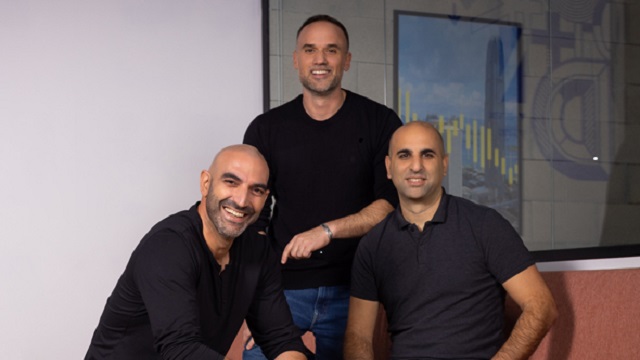 Israeli Artificial Intelligence Communications Startup Raises $15 Million
Israeli startup Shield, which uses an artificial intelligence AI based platform for aiding compliance teams, has closed a $15 million Series A funding round led by Macquarie Capital and OurCrowd with significant participation from Mindset Ventures.
This makes Shield the fifth Israeli startup that works with artificial intelligence AI to hold a big fundraise so far this month, and the second this week. Startup Nation is filled with AI tech.
–
[embedded content]
For example, last week, Nucleix, an Israeli medtech startup that offers a liquid biopsy using artificial intelligencewhich it says can detect cancer early, secured an additional $22 million in funding, as an extension to the previously announced $55 million financing.
Israeli startup Paradox, which developed Olivia, a digital recruiter that communicates with job applicants and that uses artificial intelligence, completed a $ 200 million round of funding at a value of $1.5 billion and has become a unicorn.
Investopedia explains that a compliance department typically has five areas of responsibility—identification, prevention, monitoring and detection, resolution, and advisory. A compliance department identifies risks that an organization faces and advises on how to avoid or address them. It implements controls to protect the organization from those risks. Compliance monitors and reports on the effectiveness of controls in the management of the organizations risk exposure. The department also resolves compliance issues as they arise and advised the business on rules and controls.
Shield will use the funding to significantly expand its U.S. presence with a New York City office, while further establishing itself in markets throughout Europe, the Middle East, Africa, and the Asia Pacific. The funding will also be used to ramp up development of Shield's end-to-end, award-winning communications compliance platform.
–
YES pic.twitter.com/jGSPcHZGLQ

— Shield. (@Shieldregtech) January 13, 2022
Founded in 2018, Shield FC is an enterprise-grade data management platform that automates eComms record-keeping and investigation compliance tasks. It enables regulated firms to capture, archive, analyses and investigate each and every interaction across all eComms channels, as required by regulations including MiFID II, GDPR, MAR, Dodd Frank and FINRA and data governance standards, in a single solution – faster and more efficiently than ever before.
"The ability to access and understand new and evolving communication channels is increasingly becoming a pain point for organizations, no matter the industry, and this funding round is well-timed as it will empower us to scale our technology and enhance our already robust platform that addresses compliance concerns that enterprises deal with daily," said Shiran Weitzman, Co-Founder and CEO of Shield. "As a bootstrapped company, we've already proven that our AI platform is unquestionably valuable to banks and financial institutions. Now, with the help of our highly regarded investors, we're ready to further build out our technology, expand our global sales and customer success teams, and enhance our already impressive ability to discover and manage compliance and risk concerns across electronic communications."